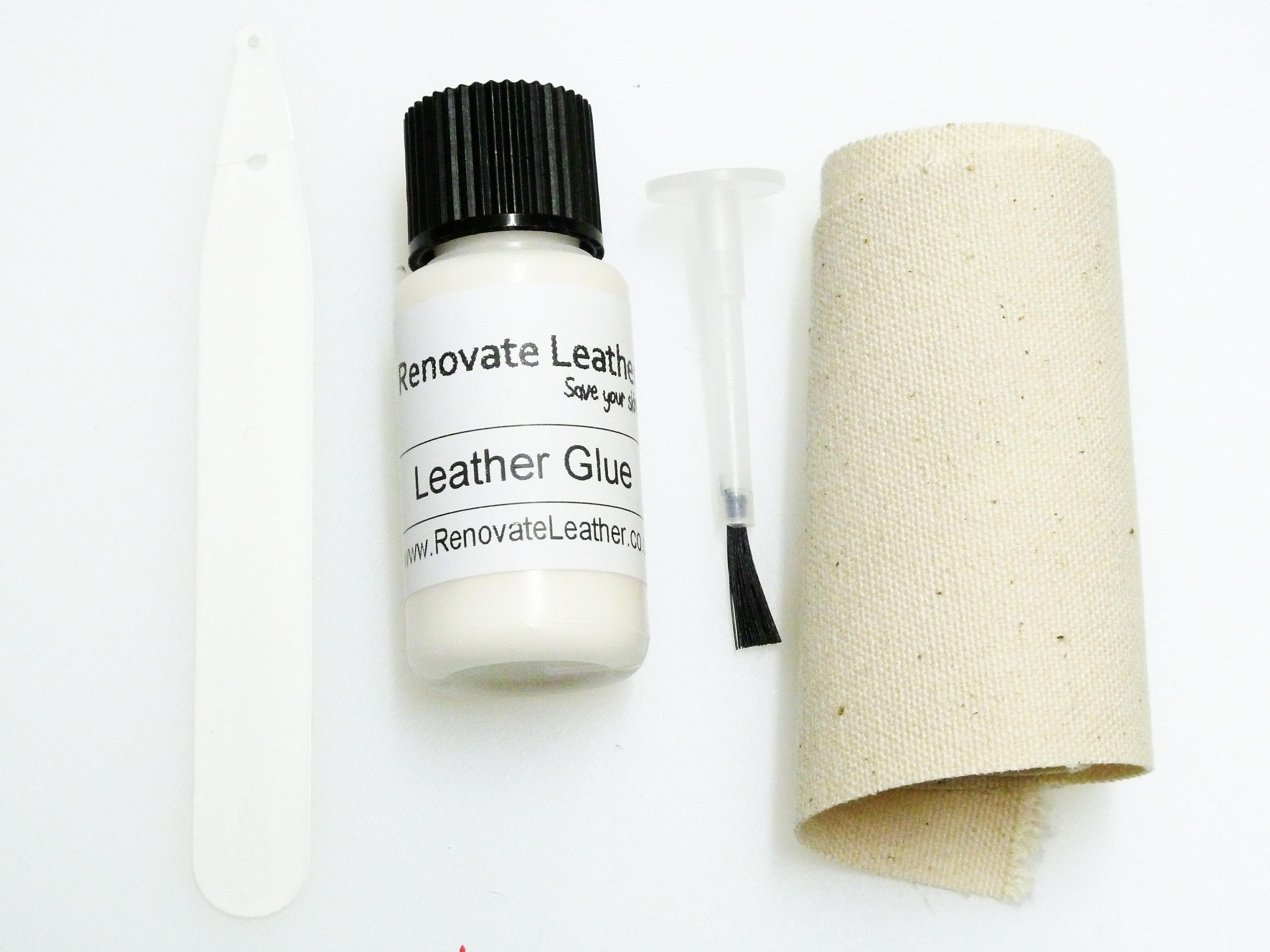 Leather Glue Kit
Renovate Leather Brand
5060380700100
A strong, flexible glue for repairing rips, cuts, holes and tears in leather. As used by our technicians where the leather has been cut or torn all the way through. Unlike other leather glue ours is very clean and easy to use. It does not string like other leather glues and if glue gets on the face of the leather it can be rubbed or wiped off at any stage.
The patch material is used behind the cut to reinforce the damaged area.
The spatula is used to position the patch and apply the glue.
This glue is only suitable for leather as used in the instructions below;
Cut the patch to about half an inch all round larger than the cut or hole.

Push into the hole and use the spatula to position and flatten.

Use the spatula to apply glue to one side of the cut and press down with the hand.

Do the same to the other side and draw the two sides together, then apply light pressure .

Rub away any excess glue with a cloth.

If there is a gap between the two sides or if there was leather missing the gap can be filled with our 

leather repair paste.